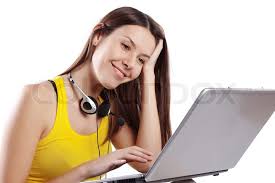 From Beginners to Expert  level.

  Live Chat Support
as your study.


Learn Excel Online: Individuals & Groups Excel Courses.
Learn Excel online from  Beginners up to  Expert Level and get  Live Chat and Email  Support as you study.

Our online Excel course has something for everyone -covering all four Excel  levels –
Beginner, Intermediate, Advanced with  pivot tables —all in one package.
We focus on the  Excel techniques, Tools , Formulas and Functions that you need in real world UK  office environments,
to help you automate your work and explode  your  productivity in Excel.
This online Excel Training  course is available for both  individuals and groups, with over 12 hours of  high definition
video lessons  narrated by experienced certified trainers with practice spreadsheets for each lesson.
Whether you use Excel for work or study, our online Excel course will start you on your journey to
becoming  the 'Go To Excel person'  in your organization and will  boost  your career
with our Excel Certificates.
The course is Microsoft Excel 2007,  2010, 2013 and 2016  compliant.
Get Certified
Prove to your employer  you  are  proficient  in performing  Excel tasks from beginners to advanced level quickly, safely and effectively  with our recognized Excel Certificates  or earn 12   CPD points for your professional institute. The certificates  are  certified by the UK CPD Standards office.
Group Online Course for your Employees.
Dramatically increase your staff productivity with  our certified online Excel Course.
You will be able to monitor and create reports  in ' real time' from your dashboard on each employee's  progress in terms of lessons & assessments  completed and certificates awarded.
Used by over  500 companies and 20 universities  in UK and Ireland.  Click here for more details and a Free Trial.
Our Instructor Led Public Courses
We  hold corporate blended Instructor- led courses at our training rooms in the City of London.
This combines a one day intensive customized instructor led course  with post course Excel learning through our online course.  All courses are CPD certified.
The advanced functions and how to combined them were explained particularly well. Enjoyed the course.

Kelly Jones
Equity Analyst, Barclays
The Live support from Lorraine and Ciara was a great help to me while studying the course.Many thanks.
Clare Gannon
Insurance Broker, UK Wide
Delighted with the group online course we purchased for our finance and pricing departments. Real time monitoring and report system is immense. Concepts and functions logically organized and explained well. Thanks kevin for all your help
Jonathan Hynes
HR Manager, West Midlands waste